Layout is an important aspect of any resume. It helps the resume stand out while at the same time drawing attention to key aspects of a person's candidacy. Unfortunately, most articles dealing with resume layouts only refer to resume design. That's only half the picture. A good resume layout needs to take into consideration the content of the resume as well.
The following infographic will help you transform your resume into one that truly works.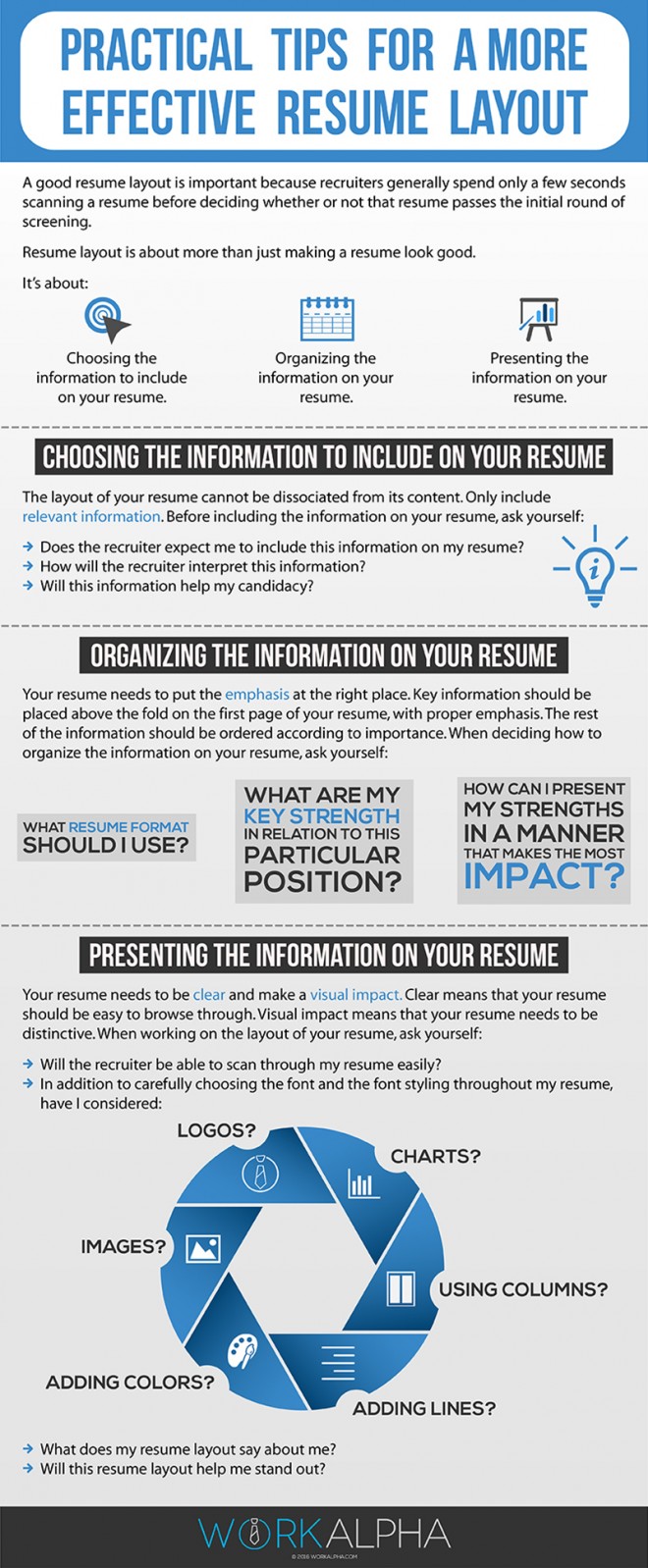 Practical Tips for a More Effective Resume Layout by WorkAlpha.