People all over the world play foosball, or table soccer as it is also known. If you count yourself among the fans of this entertaining game, then you might be surprised by some of the lesser known facts about foosball.
From it's somewhat contentious invention to it's soaring popularity in Europe and seemingly less enthusiastic response in the United States, to a revival of interest in the United States and the creation of regional and world-wide games and championships for table soccer enthusiasts like you and me.
So, if you have ever caught yourself wondering what the longest foosball game in history might be, or if people all over the world play the game the very same way and on the very same tables, then you will certainly be surprised by some of these 10 facts. So, level up your knowledge of table soccer and get ready to impress your mates with all the obscure foosball facts that you learn from our research on the subject.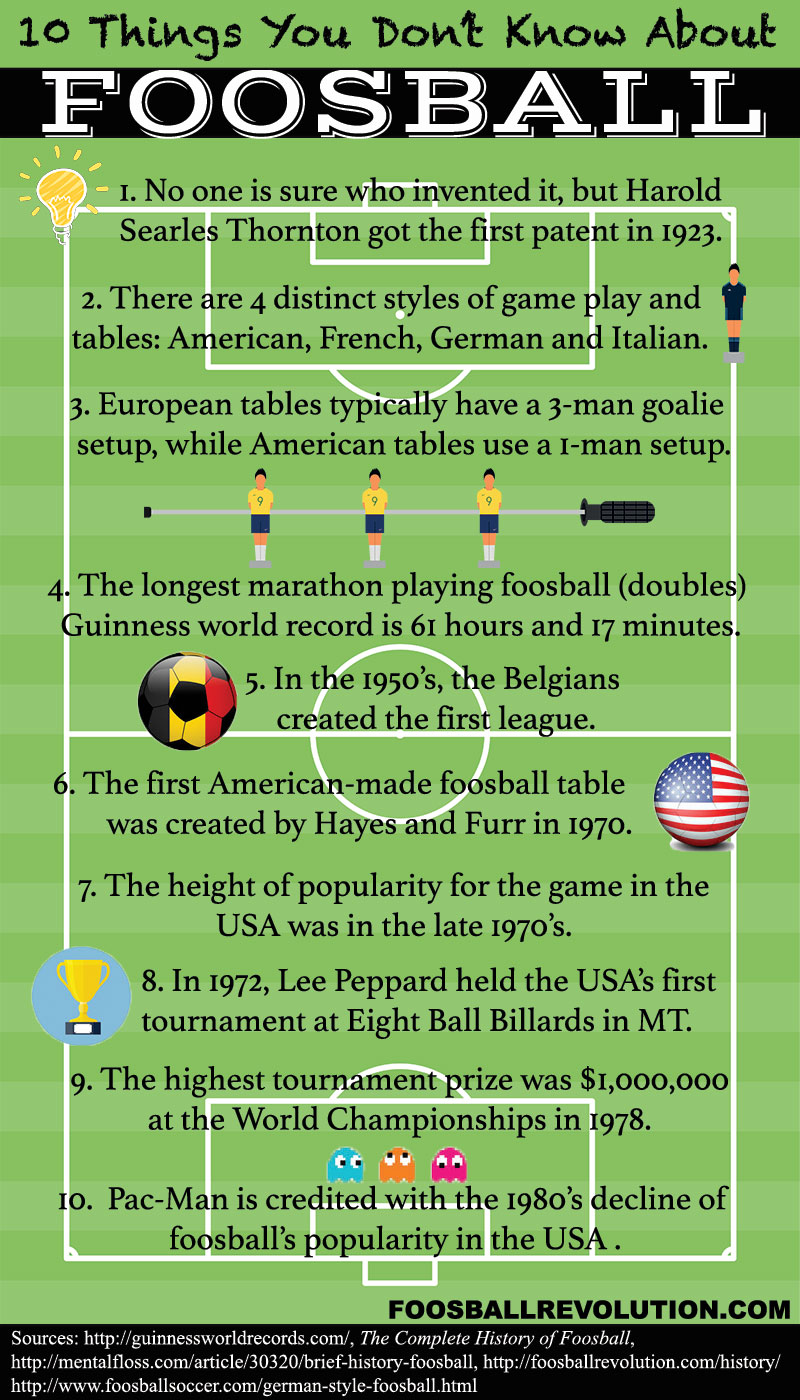 Original infographic by Foosball Revolution.